Overalls can be worn easily, such as ON Juan LY hard texture, khaki or military green overalls, with a simple top will be handsome; overalls can also be complicated and gorgeous, such as VEROMODA on ordinary overalls With a few large pockets, bow decoration or floral embroidery, a feminine look will pop out. Jumpsuits or low-rise overalls, nailed with crystals and sequins, hips slightly closed, legs began to loosen, wide cuffs to the trousers, wearing sexy and casual ... as long as there is a clever match, Can wear a master's sense of fashion.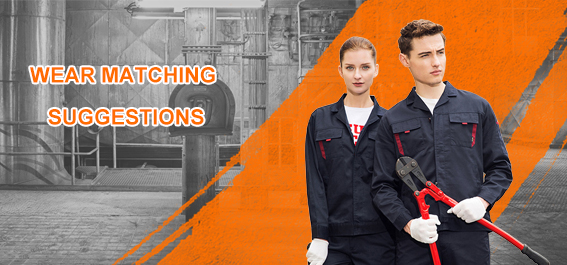 Match one
Small vest + overalls + high heels
Pants in tooling are more particular about collocation than trousers. The bizarre combination of high-heeled shoes is still a magic weapon to win. A pair of high-heeled sandals and a camisole are enough.
ONLY once used a pair of metallic high-heeled sandals as its main tooling pants. The charming new high-heeled shoes set off the trendy and new look of this season's overalls. And with high-heeled shoes, women who are not beautiful enough in their legs and have regrets about the length of their legs will have nothing to worry about.
Match two
Leggings overalls + high heel sandals + belt
The casual effect created by the flat shoes and overalls has been OUT, boldly put on high heels, the leggings overalls are more of a chic temperament, and then use the leather belt to dress up for a cool and hard style, this must be just a lady A bold attempt to dress up people.
Match three
Chiffon camisole + satin overalls
Shiny satin overalls are the fashion hotspot this year, satin gives overalls more gentle, noble, luxurious temperament, and more elements of change. Chiffon camisole is elegant and feminine, it is the first choice for satin overalls, the whole set will be gorgeous and full of style.
Match four
Knitted blouse + overalls + strap sandals
If the drawstring is used to fold the trousers freely, the reflex effect will increase the woman's sloppyness and simplicity. Loose knitted blouses and high-heeled strap sandals will make the overall feel softer, and the rigid and soft style will immediately appear.
Match five
Loose tops + zippered beam overalls + high heel sandals overalls
Zippered beam leggings is a style with strong matching, casual and generous. The zipper closure is one of the popular details of overalls this season. Choose a loose and loose top, and the casual taste is revealed. Also add high-heeled sandals, sexy and leisurely presented immediately.
Cotton vest + small trousers overalls + high heel sandals small horn elongated visual effect, people will look tall, but there are certain high requirements for leg shape. If there is a strap design around the waist of the overalls, it will be more casual. You can choose a simple, simple cotton vest to interpret its fashion sense. There will also be a little laziness in the random, at this time high heels will make you have a more slender illusion.
Match six
Small camisole + multi-pocket overalls + high heels
Chic and handsome multi-pocket overalls are definitely the most fashionable performance in spring and summer! In particular, looking for a multi-pocket overalls is indeed In! However, the more concise the pants, the higher the requirements for your leg shape. You can wear a small vest to enhance the upper body and increase the length of the legs. If you add a pair of high heels, it will look more handsome.