---
A ski jacket could be one of the most important pieces of ski wear you buy, so it's important to choose the right one to make sure that you feel comfortable and protected out on the slopes this season.
However, with so many different choices available, it can sometimes be difficult to decide which coat is the best for you. With this in mind, we've put together this handy guide listing some of the key elements you need to look out for when choosing the perfect ski jacket.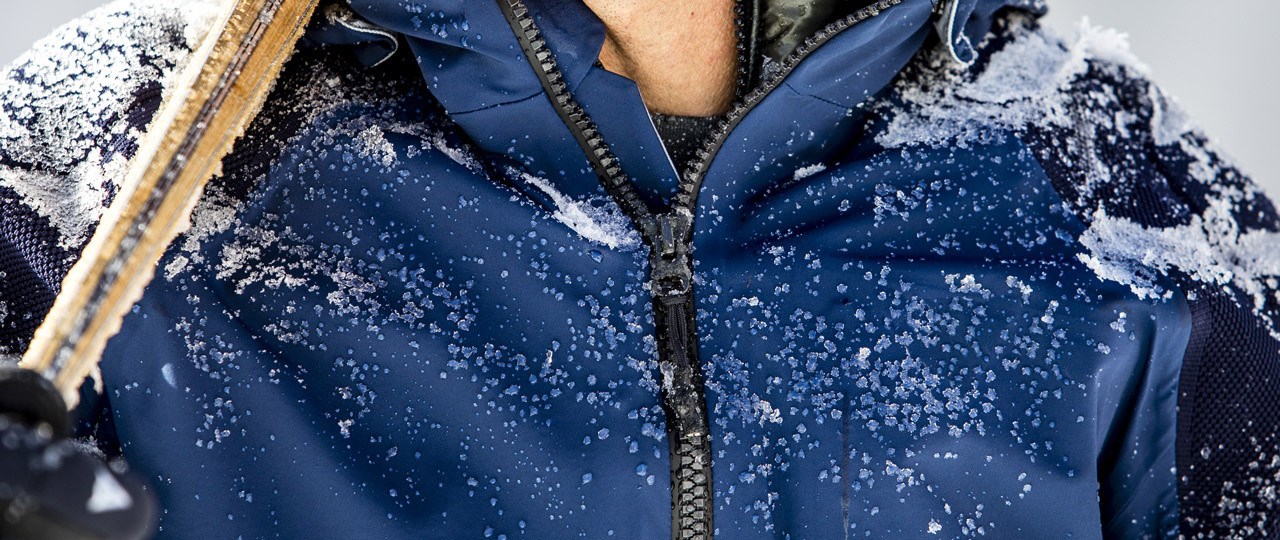 Waterproofing
If you're out on the slopes, chances are you're going to fall over in cold, wet snow. So the first job of any good snowboard and ski jacket is to stop water from getting in.
Breathability
Whether you're skiing or snowboarding, you're going to be moving around a lot, which means you're going to sweat. So it's important that your jacket is fully breathable in order to prevent the build-up of moisture inside your clothes and avoid what's known as the 'sauna effect'.
Other breathability features to look out for include ventilation zips (or pits zips) under the arms, where sweat is most likely to build-up, as well as a mesh inner lining.
Key features of Ski Jackets
Other important features to consider when buying a ski jacket include:
Hood – Often overlooked, a good hood is important for protecting you from the elements. Most jackets will come with either a removable hood that packs away into the collar or a fixed hood but make sure it's spacious enough to accommodate a helmet.
Taped Seams – Fully waterproof jackets should feature taped seams to prevent leakage from the stitch holes, keeping you well and truly dry.
Snow Skirt – This is a key feature as it prevents snow from getting inside your ski jacket when the inevitable fall happens. Look out for removable skirts which can be taken out if you want to wear your ski jacket as an everyday coat.
Lining – There are several different liner types available, but we'd usually go for a jacket that has a fleece lining as these provide better warmth. Some jackets allow the insulation to be removed, which is useful for spring skiing conditions.
Pockets – Look for fleece-lined handwarmer pockets. Also, make sure you've got plenty of pockets for all your gear, including a nice big goggle pocket. Lift pass pockets on the sleeve of your ski jackets are also really useful.
Reinforcements – Some more expensive ski jackets will have strategic wear points on the shoulders, elbows and side panels to protect against abrasion from when you fall or when you're carrying your skis.
Adjustable cuffs – Adjustable cuffs can be slackened for ventilation or tighten around gloves when the weather is cold and snowy to prevent a draught or snow from entering the jacket.
---