Overalls are essential clothes in our work. Its advantages are tear-proof, waterproof, loose, and durable. Our overalls products have various advantages and accept customized services from customers.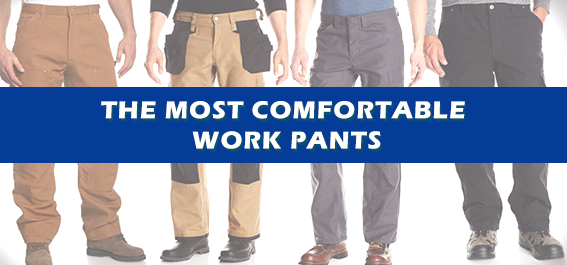 Important Criteria
Before we get into the details about the top pants, let's go over a few main criteria that is important to consider when buying the right pants.
Material
The right material is super important because depending on the environment that you are in, it can mean the difference between being comfortable and not.
For example, 100% cotton is comfortable in nice conditions. However, it doesn't wick moisture away from the body, which means that in super hot conditions, it can get a little stuffy.
Also, cotton doesn't dry quickly, so if you are in wetter conditions, it can make the temperature a bit more extreme based on how it feels.
Some more modern day materials include the addition of Polyester. A typical mix is 35% Cotton and 65% Polyester, which makes for a better experience in warm environments.
The Polyester is better at pulling the moisture off of your body, which helps to cool you down faster.
Durability
We all want our pants to hold up well under the harshest conditions. The durability usually comes down to how well the pants were made, and the materials selected.
Another feature to consider is if you will be brushing up against a lot of stuff, consider getting pants that have a Ripstop fabric.
Ripstop simply means that the fabric is weaved in such a way that prevents tears and rips a lot better as compared to fabrics that don't have this feature.
Otherwise over time, you will typically see the knees and front legs get torn up.
Conclusion
Having the right pants for the work you are doing just makes sense. Many of us have learned this the hard way by normal jeans wearing out way too quickly.
And let's face it, many of these work pants that we covered actually cost less than a normal pair of jeans these days.
So not only can we get some pants that are designed for the work we do, but we can also get them for cheaper.
That's a big win for many of us.