OUTDOOR WORKWEAR---FLEECE JACKETS
---
What is a Softshell Jacket?
As the name suggests, a softshell is a flexible outer layer that serves as an alternative to a traditional hardshell jacket. A fairly wide range of products fall under this jacket type, but all softshells are made with woven nylon or polyester that gives them their signature stretchy feel. The face fabric is smooth and quite durable, while the interior is usually some form of brushed polyester or fleece grid that provides varying levels of warmth. Softshell jackets are not designed to be impervious to the elements; instead, they're meant to balance water and wind resistance with performance characteristics like breathability and mobility. We've found them to be the ideal choice in cool weather and when you're working hard.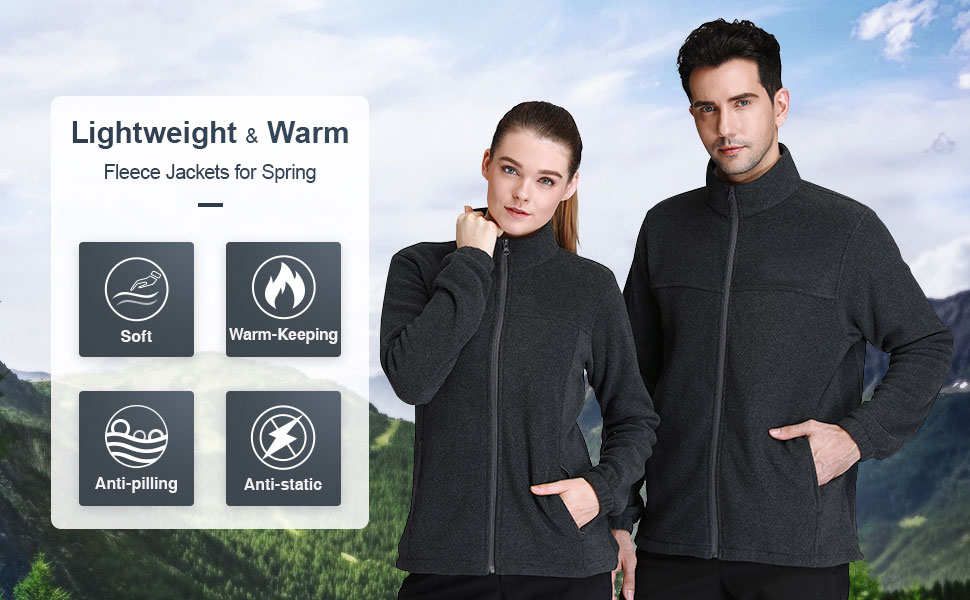 With a wide variety of insulating jackets on the market, the classic fleece still is the most comfortable and affordable. These polyester jackets have been providing cozy warmth for years from campsites and ski resorts to the streets and restaurants of mountain towns. Fleeces run the gamut from casual to breathable performance pieces for serious adventures.
Whether you need a jacket that can keep you protected from the elements during your daily commute to work, or to keep you warm, dry and comfortable throughout your weekend trip up to the mountains.
Wear a versatile and high-quality flannel jacket, From urban to outdoors, from the city to the mountains. To resonate with the busy and active life of people.
With this concept in mind, we launched a brand new collection of Men's and Women's fleece jackets that were built from the ground up. With a tapered cut and modern styling, our fleeces were designed to seamlessly move with your lifestyle. We thought, why not have a fleece that can take you straight from your Friday afternoon office meeting right into your Saturday morning hike? There were so many other fleeces on the market that focused on everyday comfort and wearability but didn't focus on offering the additional performance needed to function as a true outdoors jacket.
---